Posted on April 26, 2013 by John
Just launched, a tidy redesign of coachaccountable.com.
Designed by the talented Anne Richardson of Local Flavor Marketing, the newness is geared to highlight the (relatively) new explainer videos.  The videos are doing a bang up job of telling the story of CoachAccountable, so I figured they deserve more front-and-center treatment (rather than just sloppily tacked on, one after another, as I had been doing.  Ahem.)
The result is light, clean, and crisp.  You can see in the comparison of the old homepage to the new: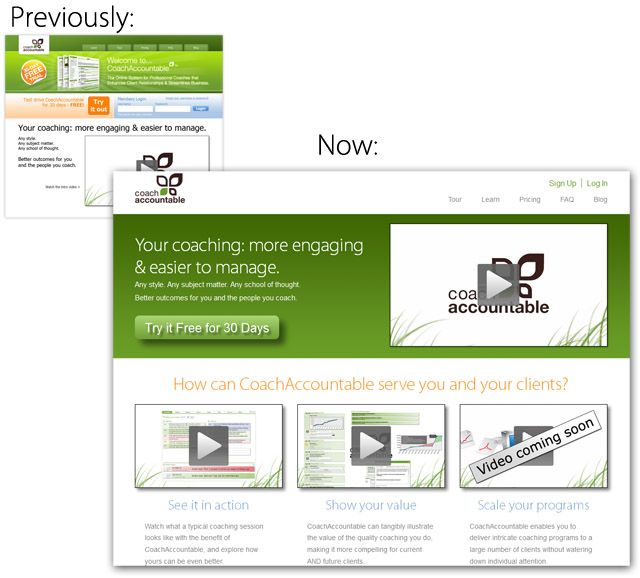 I also took this opportunity to remix the login screen.  Rather than having it tucked away amid lots of other things going on (which presents coaches and moreover coachees with way more informational content than they generally want to see when just accessing the system), I gave it it's own tidy little screen: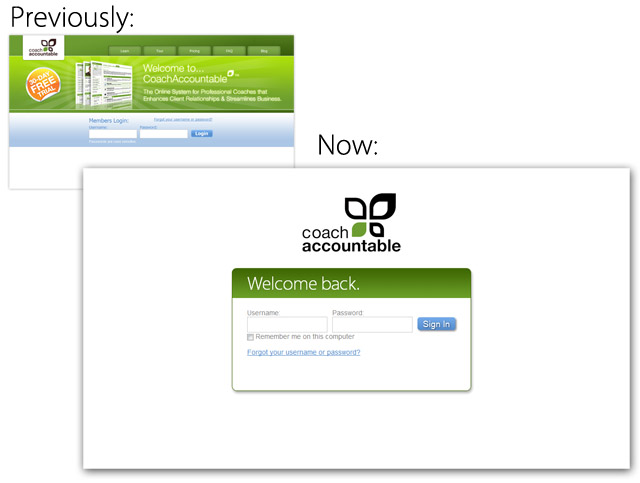 Thanks Anne for the bang up job on the aesthetic remix!  I'm delighted to see your pretty pixels up in place, and reckon others will agree.