Posted on October 15, 2019 by Morgan
Coaches have long had the ability to add items into a client's record that aren't meant to be seen by the client. Specifically, you've been able to add private journal entries, private Session Notes, and private comments, as well as a few key areas to add private information to the client's profile.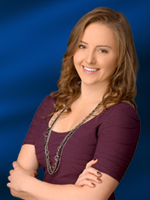 Megan of Fidelity National Financial recently made a compelling case for private files:
Would it be possible to create an option to mark uploaded files as private (like there is for session notes and journal entries)? We would like to upload a PDF to our clients' dashboards for our records (as to keep everything in the same place), but we would like it to be for our eyes only.
In particular the phrase "to keep everything in the same place" made our ears perk up, as we're very keen to make CoachAccountable be that magical one-stop-shop for coaches.
Fast forward a few days after that request was made, and private files are now a thing!  Let's take a look.
» Continue reading "Private Files for Comprehensive Client Records"