Posted on August 9, 2018 by Morgan
I had the opportunity to interview Janice Lichtenwaldt, founder of I Am Virago, about her business and her experience using our coaching software. We talked for an hour and certainly could have continued on, so naturally I've edited for length and clarity. Enjoy!
---
What is Virago?
Virago is a derogatory word for an aggressive, powerful woman, [but] it used to be a title of honor in Rome, and I want to take it back.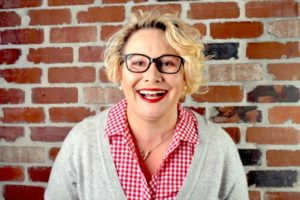 My mission is focused on helping women come into their fullness of being. Everybody has a different definition of what is satisfying for them, so the idea behind I am Virago is to explore all of the ways you want to show up in the world, find one that speaks to you, and be unafraid to go after it.
Success for I Am Virago will be [when] women aspire to be Viragos, and little girls are saying, "I want to grow up and be a Virago."