Posted on December 6, 2018 by Morgan
Want to play the quality game, not the quantity game, when it comes to your coaching clients? Jennie Cwikla of Valkyrie Athletics graciously offered a peek into how CoachAccountable has helped create a professional, organized experience for her clients. We've edited Jennie's words below for length and clarity.
---
What's Valkyrie Athletics All About?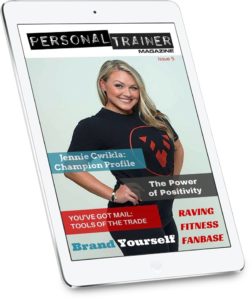 Valkyries are from Nordic mythology: angels that come down, pick up broken or fallen soldiers, and take them to Valhalla, to heaven. Valkyrie for me is myself and my coaches. We are the angels that pick up fallen athletes who have been through broken programs. We put them back together. We mend them and send them off to their Valhalla to be able to compete and to live without feeling like they're missing massive pieces in their programs. We arm them with the tools and the information they need in order to be able to do it on their own.
[Valkyrie Athletics is] based off my own experience as an athlete and what I felt was massively lacking in the industry. 
When extreme athletes are trying to lose weight, you've got one end of the spectrum or the other: [dietitians or personal trainers,] neither of which really specialize in sports performance. I was in that mix of people trying to perform at my optimum capacity.